Cannabis law in Australia varies from state to state. The product remains illegal for unauthorised possession or use. However, it can be confusing to understand what will incur higher penalties.
Take a look at a comprehensive outline of cannabis and cannabis law in Australia.
What is cannabis?
Cannabis comes from the Cannabis sativa plant. When consumed, it is known to act as a central nervous system depressant, and to have the effect of altering sensory perceptions.
The active ingredient in cannabis is referred to as THC. This substance causes mood-altering effects, including what people refer to as a 'high' and feelings of relaxation and euphoria. For some, cannabis use causes undesirable outcomes like a sense of paranoia.
Cannabis was made illegal several decades ago because of the effects of THC. However, it does contain another ingredient, cannabidiol (CBD). Research shows CBD can have a positive impact on those who suffer from a range of medical conditions. Because of this, the use of cannabis and its legal status has begun to change around the world. However, you still need to know the rules for where you live.
Is it legal to be in possession of weed? Cannabis law in Australia
According to the NSW State Library's Drug Info website:
"The use, possession and supply of cannabis is illegal in all states and territories in Australia. It is also illegal to possess items used to take cannabis, such as bongs."
It is worth noting changes are to be introduced in the ACT in late January 2020 (more on that shortly).
When it comes to cannabis, the penalties for having or using it vary from state to state.
Take a look at the rules for NSW:
Cannabis use Laws in NSW:
This refers to unlawfully smoking or ingesting cannabis, even in the privacy of your own home. A first offence in NSW may lead to a formal caution rather than criminal charges. Subsequent offences are usually treated more seriously by the police and lead to criminal charges.
Cannabis possession Laws in NSW:
You may be charged with cannabis possession if you have cannabis with you or at your home, office, or the place you are staying. If you are carrying it in a bag while in transit, this may also be deemed possession.
In NSW, the police may issue you with a caution if you:
Have never been caught with cannabis before
Have 15 grams or less in your possession
Claim the cannabis is for personal use
However, these cautions are most likely to be issued in the event of a first offence. If you are caught in possession of cannabis a second time, you may be required to attend drug counselling. Being caught a third time is likely to result in criminal charges.
The maximum penalty for possession of cannabis is a prison sentence of two years, according to cannabis law in Australia.
It is worth noting that the amount of cannabis that warrants a caution changes between states. In the ACT, for example, you can have up to 50 grams and still get away with a caution.
Are edibles legal in Australia?   Possession or supply of cookies or other edibles:
The short answer is no, edibles are not legal in Australia.  Cannabis cookies or other food with cannabis cooked in are illegal as part of cannabis law in Australia.
Cannabis cultivation: 
Cultivation refers to the following activities:
Sow or scatter seed
Plant
Grow
Tend
Nurture
Harvest
While it is now legal to grow cannabis in Australia for medicinal purposes, you must have a licence to do so.
In NSW, the maximum penalties for the offence of 'Cultivate prohibited plant' depends on the number of plants. Prison sentences range from two years to 20 years imprisonment.
If the number of plants you cultivate is not deemed a 'commercial quantity', i.e. enough to sell, the offence may be dealt with in the Local Court and the maximum penalty will be two years imprisonment and/or a fine.
Find out more here: https://aclawgroup.com.au/criminal-law/offences/drug/cultivation/
Cultivation of hydroponic plants:
Hydroponically-grown cannabis is believed to be up to seven times more potent than marijuana grown outside.
In NSW, the maximum sentence for growing 200 or more hydroponic plants is 20 years' jail.
Growing 50 to 199 hydroponic plants will attract a maximum 15-year prison sentence and/or $385,000 fine. A crop of 200 or more plants will constitute a large commercial quantity. This qualifies for the maximum 20-year jail penalty and/or $550,000 fine.
Cannabis supply:
To supply cannabis includes: selling, giving away, and/or agreeing to supply it to someone.
Sharing your cannabis with friends also counts as supply. According to cannabis law in Australia, 'supply' also includes:
agreeing to supply or offering to supply
keeping or having in possession for supply
sending, forwarding, delivering, or receiving for supply
authorising, directing, causing, suffering, permitting, or attempting any of those acts or things
Any illegal supply of cannabis is treated as a serious offence. The more you supply, the more severe the penalties become.
Even if you only have cannabis for personal use, if it is over a certain amount, it may be considered enough to be 'deemed supply'. The logic behind this law is that you are unlikely to have large quantities solely for personal use. It will be up to you and your legal team to prove you did not intend to supply cannabis.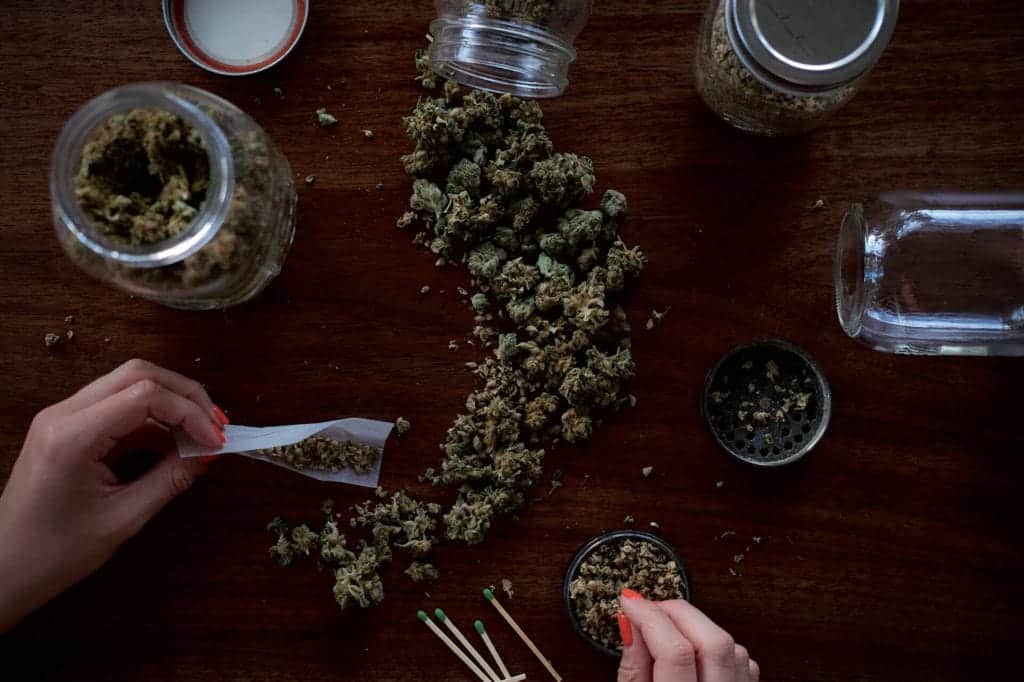 The maximum penalty for supplying a prohibited drug is two years imprisonment in the Local Court. If you have a large commercial quantity of cannabis, the maximum penalty is up to 20 years imprisonment. 
Find out more here: https://aclawgroup.com.au/criminal-law/offences/drug/supply-possess/
Cannabis law in Australia: Roadside saliva testing
In NSW, drivers can be tested for ecstasy, cannabis, cocaine, and methamphetamine at the roadside. If you are pulled over while driving under the influence of cannabis and a positive reading is detected, you will be taken into an MDT van. Here, a second saliva sample will be reviewed.
This sample will also be tested. If it is positive, you'll be banned from driving for 24 hours. All samples are sent to a laboratory for analysis.
A positive test may result in a charge of driving under the influence of illegal or prescription drugs.
Find out more here: https://aclawgroup.com.au/traffic-law/offences/driving-under-the-influence/.
Cannabis law around Australia
In New South Wales:
The following legislations are shared on Wikipedia's Cannabis in Australia page for cannabis law in Australia outside of NSW:
In the Australian Capital Territory:
Possession of up to 50 grams of dry material, 150 grams of wet material, and cultivation of 2 plants per individual up to 4 plants per household was legalised after a bill passed on 25 September 2019, with the new law to come into effect on 31 January 2020.
In South Australia, possession of small quantities of cannabis is decriminalised. However, penalties for growing cannabis have become harsher since the advent of widespread large-scale cultivation.
In Western Australia, as of August 2011:
A person found in possession of 10g or less of cannabis will receive a Cannabis Intervention Requirement notice to attend a mandatory one on one counselling session. Quantities larger than this attract a penalty of A$2,000 or two years in gaol, or both.
A person found in possession of more than 100g of cannabis would be deemed to have that quantity for supply and could face a penalty of A$20,000 or two years in jail in WA. It is also illegal for cannabis smoking implements to be displayed in shops or sold. There are fines up to A$10,000 for sales to adults and jail for up to two years or a fine of up to A$24,000 for selling to minors.
In Queensland, Victoria, and Tasmania:
Possession and use of cannabis is a criminal offence; however, it is unlikely that anyone caught with a small amount will be convicted.
Tasmanian law states, up to three cautions can be issued for possession of up to 50g of cannabis, with a hierarchy of intervention and referrals for treatment with each caution.
Victoria rules that up to 50g of cannabis will attract a caution and the opportunity to attend an education program (Victoria Cannabis Cautioning Program); only two cautions will be issued.
In Queensland, possession of cannabis or any schedule 1 or 2 drug specified in the Drugs Misuse Regulation 1987 carries a maximum prison sentence of 15 years; however, jail terms for minor possession is very rare.
Possession of smoking paraphernalia is also a criminal offence in Queensland. However, under the Police Powers and Responsibilities Act 2000 a person who admits to carrying under 50 g (and is not committing any other offence) must be offered a drug diversion program.
In the Northern Territory:
Adults in the Northern Territory found in possession of up to 50 g of marijuana, one gram of hash oil, 10 g of hash or cannabis seed, or two non-hydroponic plants can be fined A$200 with 28 days to expiate rather than face a criminal charge.
In the Northern Territory and the Australian Capital Territory, possession of less than 100 grams of cannabis can result in fines from $100 to $200.
In South Australia:
Fines can also be issued for the possession of a used bong or possession of other used cannabis-smoking implements.
Decriminalisation of cannabis possession vs Legalisation
There is much talk about cannabis being 'decriminalised' in parts of Australia.  Here is some information to help you understand the difference:
If the use of a substance is decriminalised, it is still not legal to possess, sell or use it. The term decriminalised refers to a lack of criminal charges. For example, if you are caught with a small amount of cannabis or cannabis plants, you may be given a warning or caution but not have a criminal record as a result.
Decriminalisation is not legalisation. The possession and use of cannabis may be decriminalised but it is still illegal to make or sell the substance.
Medicinal cannabis law in Australia
The medicinal use of cannabis is a topic with increasing interest lately. Australia's laws are changing and currently, medicinal use is legal, although access is not straightforward.
The Australian Government's Office of Drug Control states that: "Legislation to enable the cultivation of cannabis for medicinal and related research purposes in Australia was passed by Parliament on 29 February 2016. The amendments relating to licensing came into effect on 30 October 2016. A detailed regulatory framework has been put in place to enable applications for licences and permits for the cultivation, production, and manufacture of medicinal cannabis products."
The legal growth and supply of medical cannabis are highly limited and supervised. Strict security and quality control measures are maintained.
It may be possible to access medicinal cannabis if you have a genuine medical reason for doing so. Only an authorised doctor can prescribe this for you. In NSW, your doctor must apply to the Health Department before permission is granted.
If you have a prescription, you cannot walk into any pharmacy to have it filled. Your doctor will need to liaise with a specific pharmacy that will order the product for you.
Your doctor may also need you to keep a record of how medical cannabis has affected your symptoms. This may mean keeping a regular appointment to share feedback.
Medicinal Cannabis Compassionate Use Scheme
If you require cannabis for medicinal purposes, you may be able to apply for the Medicinal Cannabis Compassionate Use Scheme.
The scheme provides members of the NSW Police Force with guidelines for possession of cannabis charges, including when not to charge.    Adults in possession of cannabis or cannabis-related products should not be charged if they are registered with the scheme.    If you are eligible, you can nominate up to three carers to be registered under the scheme.  You will need a statement from your doctor to apply.
This history of cannabis in Australia
This intriguing plant has an extensive history in Australia.
1700's-1900's:  Marijuana used for medical purposes
The first hemp seeds are believed to have arrived on the First Fleet back in the late 1700s.  The plant was a source of fibres for items like rope, sails and flags.
According to Greendorphin.com, "Medical cannabis was greatly appreciated during these times. In 1890, Sir John Reynolds, most likely the Queen's personal physician called cannabis "by far the most useful of drugs for painful maladies"."
This article also shares that "In the early history of Australia, cannabis cultivation was encouraged and its use as a raw material believed to be widespread and its medical properties are widely known."
1900's:  Marijuana outlawed
However, after the US began a crackdown on the use of cannabis, Australia followed suit.   Soon cannabis began developing negative reputation and was finally outlawed in 1938. Anti-drug campaigns at the time called it the 'Devil's Harvest' and 'The smoke of hell'. During the 1960s and 70s, the youth of the nation embraced the 'hippie' movement and protested against the Vietnam War. The use of cannabis became synonymous with the movement for peace and freedom of expression but remained illegal.
At the Nimbin Aquarius Festival in 1973, Police attempted to arrest those who were openly smoking weed. This resulted in a riot involving 6,000 people.
Since then, cannabis has remained a contentious issue in our society. Some believe its use is no more harmful than alcohol. Others still adhere to the 'smoke of hell' viewpoint.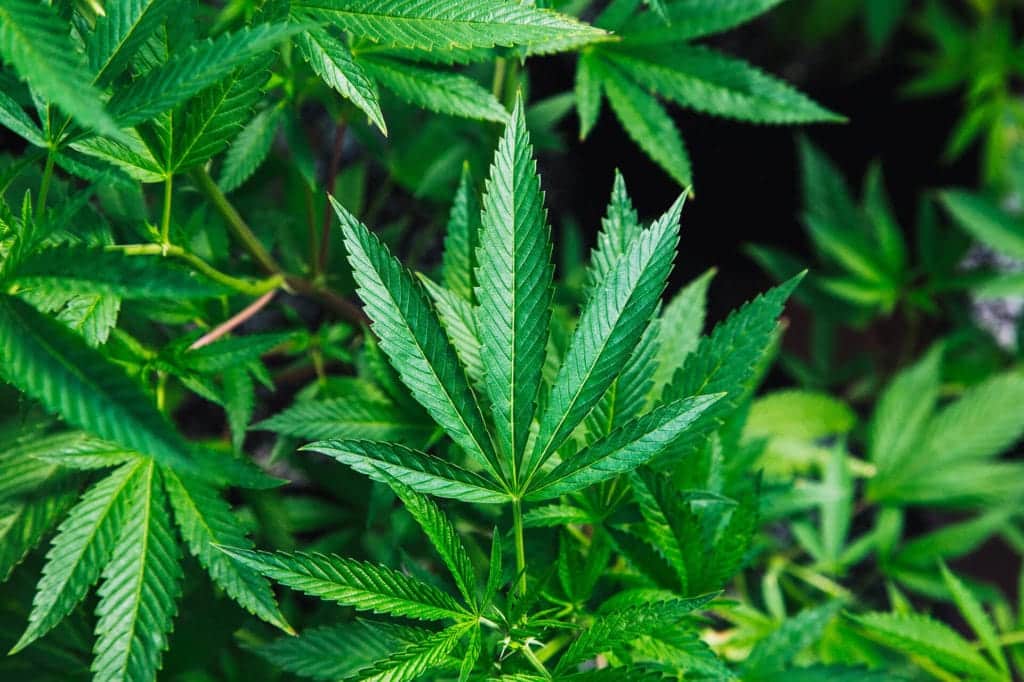 2000's:  Marijuana remains outlawed
Despite the widespread popularity of cannabis and evidence of its pain-minimising potential, unauthorised possession, use, cultivation or distribution remain illegal.
Contact us at the Australian Criminal Law Group if charged with a cannabis offence.  We can discuss your case and work together for the best possible outcome.
Get in touch with one of our criminal law team
Don't hesitate to contact the Australian Criminal Law Group for the best legal advice and representation NSW has to offer. Feedback from our clients describes us as essential in achieving the best outcomes and praises our time and dedication.  We have a strong team of criminal lawyers to empower wins against slim odds.
Australian Criminal Law Group has offices in Parramatta, Blacktown and central Sydney. Contact us for your initial consultation.
Get in touch via our website: https://aclawgroup.com.au/contact/